RS 232 MALE TO USB MALE CABLE
Products --- Cable and wires ---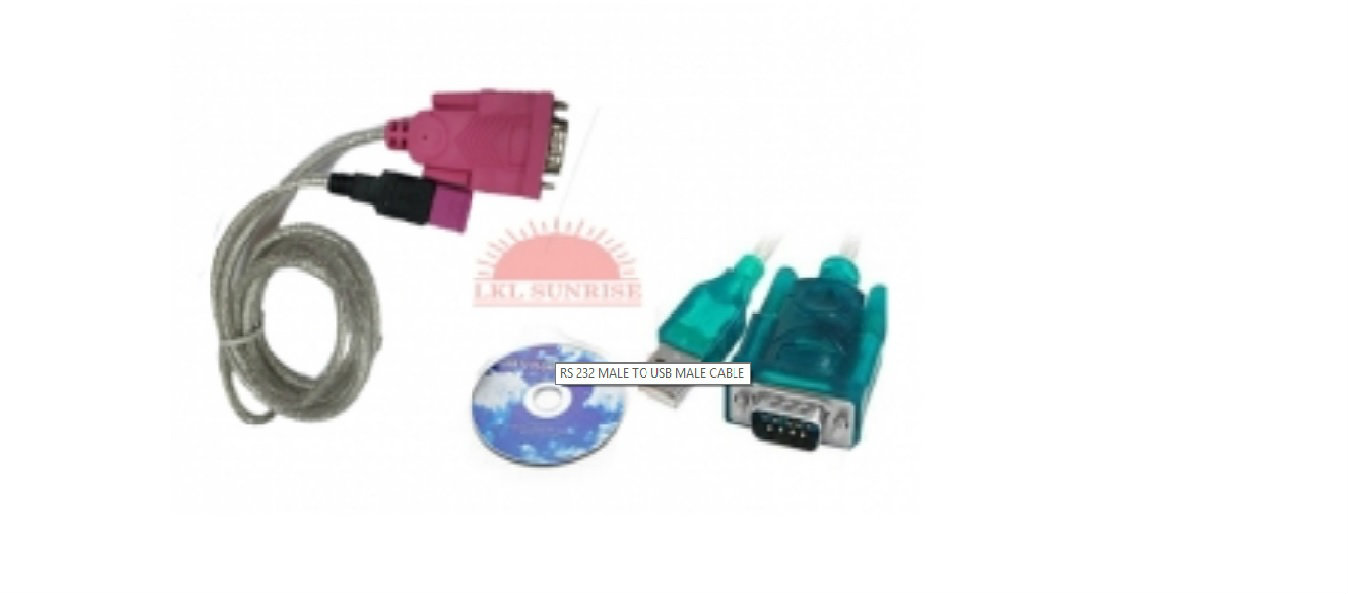 High quality cable with moulded ends, with thumb screw fasteners, for secure easy connecting.
Connections:
pin 2 ...to... pin 3
pin 3 ...to... pin 2
pin 4 ...to... pin 6
pin 5 ...to... pin 5
pin 6 ...to... pin 4
pin 7 ...to... pin 8
pin 8 ...to... pin 7
MODEL
CB001_SC-125
SPECIFICATION

Serial Null Modem Cable - 9 pin Female to 9 pin Female - 1.5 metre

Null modem cables are used to transfer data between machines.

Occasionally used for data transfer between two PC's (use Windows Direct Cable Connection software or LapLink) but more commonly now, used to update Satellite/Cable Receivers from your PC (please check your instructions to make sure this is the correct cable). Suitable for Dreambox, Technomate, Humax, EchoStar, Manhattan and may more. If your receiver has a 9pin socket on it, then this cable should work great.